Ok, grapefruit fans – – we have some delicious grapefruit recipes and an awesome Wonderful Sweet Scarletts Texas Red Grapefruit giveaway for you! I have been a fan of grapefruit since I was a kid. I have many fond memories of breakfasts at my grandparents' farm where grapefruit halves were often the starting point for the meal. I guess my grandma and grandpa passed their love of grapefruit down to me!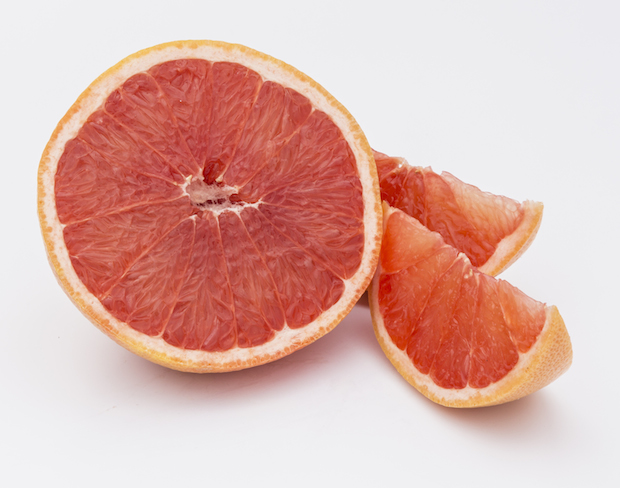 While I love eating grapfruit "as is", it is also wonderful in recipes. It's super versatile as you can see in this assortment of grapefruit recipes that ranges from salads to drinks to frozen desserts:
9 Delicious Grapefruit Recipes
Broiled Grapefruit with Honey, Sugar and Thyme
Honey Roasted Grapefruit Parfait Popsicles
Blueberry Acai Grapefruit Smoothie
When you're looking for grapefruits for a recipe or to eat straight up, check out Wonderful Sweet Scarletts. They are a new brand of Texas Red Grapefruits launched nationwide last year that can change the way you think about grapefruits! From the people who brought you Wonderful Pistachios, POM Wonderful and Wonderful Halos, Wonderful Sweet Scarletts Texas Red Grapefruits are so sweet, you won't even need to add sugar! The Texas climate yields the sweetest premium red grapefruits around. Not only is our grapefruit sweet, but half a grapefruit is only 60 calories and provides 100% of the recommended daily value of Vitamin C.
Reader Giveaway: One lucky Thrifty Recipes reader will win aWonderful Sweet Scarletts prize package including Wonderful Sweet Scarletts Texas Red Grapefruit, a grapefruit spoon, circular cutting board, grapefruit bowl, juicer, mason jar and apron. To enter, just complete the entry form below by 11:59pm ET on 4/11/16. Good luck!