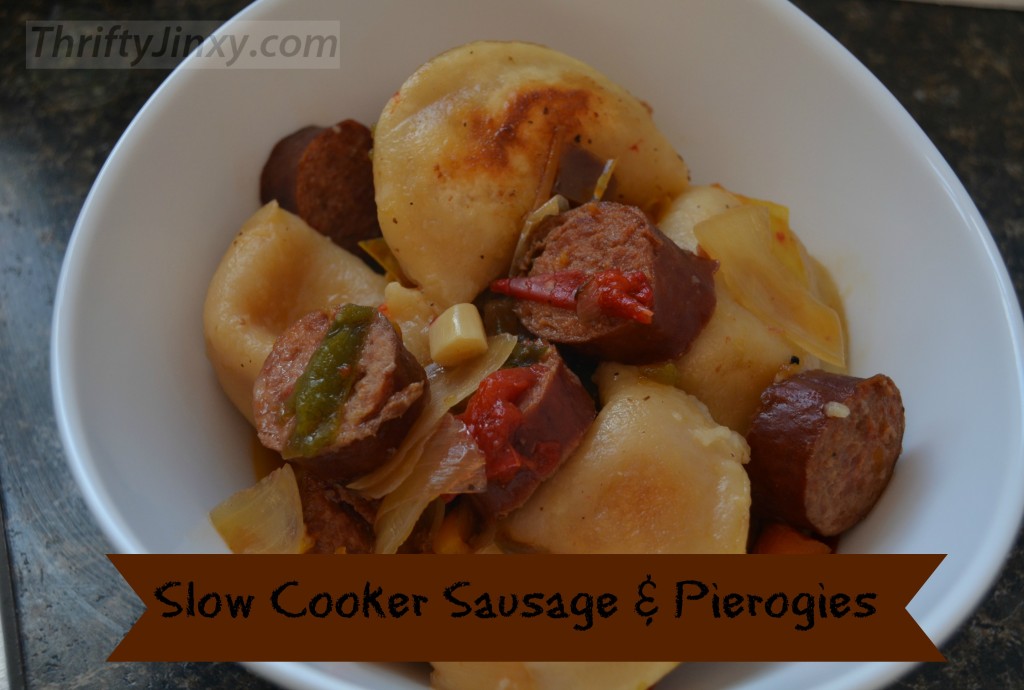 This Crockpot Pierogies and Sausage Recipe was originally published on our parent site, Thrifty Jinxy, but it is so perfect for this time of year that I just had to share it here too.  For a busy day, it's such and easy meal because you just throw it together in the Crockpot and you end up with a hot, hearty dinner. The recipe is very flexible, so feel free to play around with it by adding extra veggies, changing up the sausage, or whatever your family will like best!
1 16oz package of Polska Kielbasa/Polish Sausage, sliced (I used the turkey version)
1 1/2 peppers, sliced (I used 1/2 each of red, green and yellow peppers)
1 small onion, sliced
3 cloves garlic, minced
2 Tbsp butter
bay leaf (optional, but adds great flavor)
salt and pepper
1 16 oz package of frozen pierogies
Place all ingredients EXCEPT pierogies into Crockpot and cook on low appx 6-7 hours. 45 minutes before you're ready to eat, add the frozen pierogies and turn crockpot to high. If you like some of your pierogies to be browned, spray the exposed parts of your crockpot with cooking spray or brush with butter and lean pierogies against the edges. Those pieces should brown nicely.