Summer is here! That means sunny weather, farmers markets, and relaxing days at the beach and pool! If you love to cook and EAT like I do, but also want to stay healthy (and maybe look a little slimmer in that swim suit) these two new cookbooks can help you accomplish everything on that list.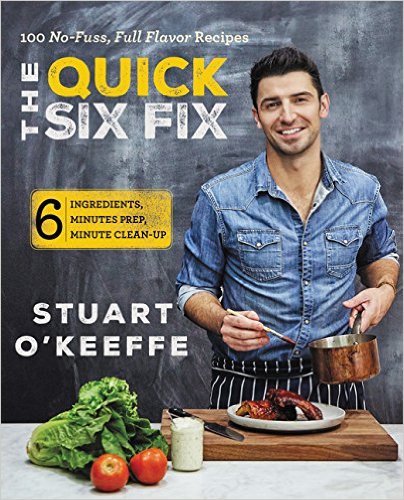 THE QUICK SIX FIX by Stuart O'Keeffe
Stuart O'Keeffe grew up in Ireland cooking alongside his mother and learning how to make fresh home-cooked meals made with more love than labor. By working efficiently, keeping the kitchen space clean and cooking with minimal yet flavorful ingredients, Stuart believes that anyone can make great meals fast—with just six key ingredients. A professional and celebrity chef, Stuart brings his philosophy to everyone's kitchen in his first cookbook and includes helpful tips and reminders along the way. In THE QUICK SIX FIX, Stuart begins with the pantry essentials and tools readers will need to whip up a range of tasty dishes at a moment's notice. Teaching readers how to make smart shortcuts, like pairing key store-bought items with homemade ingredients, Stuart demonstrates how to cut kitchen time, save money, and get out of the kitchen in thirty minutes or less.
Stuart believes that fewer ingredients afford higher quality. With an inventive menu and meal-planning sections filled with wholesome shareable dishes—plenty of vegetarian options too—plus more than seventy-five full color photos, THE QUICK SIX FIX is the must-have tool for creating easy-to-make, great-tasting dishes that are sure to wow the ones we love.
LOSE WEIGHT BY EATING by Audrey Johns
Like many Americans, Audrey Johns struggled with fad diets and constant weight gain. Nearing the three-hundred-pound mark, she was eating under 1,000 calories per day of frozen "diet" meals and still gaining weight. After trying every major diet out there (and some scary ones too!), Audrey was left with no lasting results and more broke than ever. That's when she decided to go back to the basics. She taught herself how to cook and transformed her favorite foods into skinny versions. After only a year of eating her new skinny recipes, she went from a size 24 to a size 4, losing over 150 pounds in 11 months. LOSE WEIGHT BY EATING takes more than 130 recipes that are typically full of unhealthy processed foods and empty calories—recipes we simply shouldn't eat every day—and creates skinny versions.
With fewer than 500 calories per serving that can actually help readers lose weight, she shows readers how to lose weight without giving up everyday family staples, such as pasta, scones, fried chicken, nachos, meatloaf, cookies, and so much more. A helpful and accessible diet and cookbook, LOSE WEIGHT BY EATING is full of guilt-free, low-calorie, unprocessed versions of all your favorite foods that are also picky-kid-friendly and husband-approved. With her new book, Audrey wants to help others who struggle with their weight or cooking skills to show that with a little kitchen confidence, you can change your life, your body, and your health.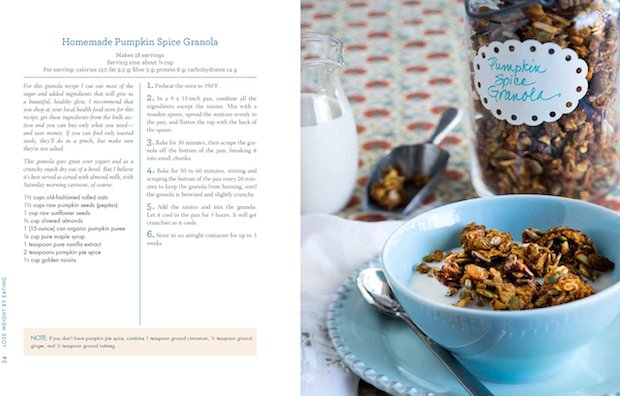 Reader Giveaway: One lucky The Weeknight Chef reader will win both THE QUICK SIX FIX and LOSE WEIGHT BY EATING. To enter, just complete the entry form below by 11:59pm ET on 7/18/16. Good luck!