I use to be so scared to bake anything. I was no good at it. Then I decided to skip being scared and just practice. Baking is hard for me because I tend to "eyeball" or "judge" on the amount of an ingredient. With baking you can not do this.  Baking is literally science, not just "a science" like the saying.  If you are off on one ingredient, another ingredient may not do what it is suppose to. So, don't be scared to bake, just make sure you follow the recipe exactly. Start with something simple like this easy blueberry muffin recipe.
Remember: 
Always follow baking recipes EXACTLY
Always use real unsalted butter when a recipe calls for "butter or margarine" .   Trust me, it makes a difference.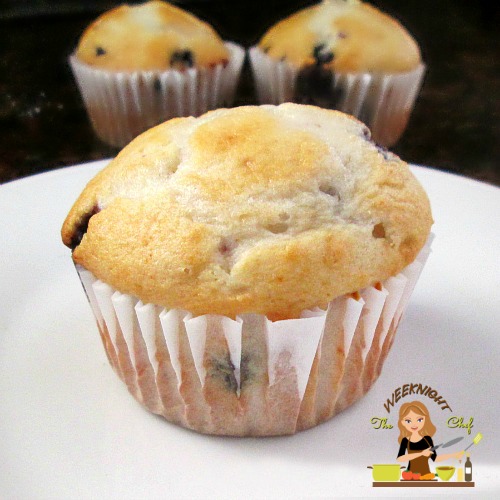 Ingredients
1 cup warm milk
1/2 cup Land O Lakes® Butter, melted
1 Land O Lakes® Egg, slightly beaten
2 cups all-purpose flour
1/2 cup sugar
2 teaspoons baking powder
1/2 teaspoon salt
1 cup fresh or frozen blueberries
Topping
1/4 cup Land O Lakes® Butter, melted
1/4 cup sugar
Instructions
Heat oven to 375°F.
Grease a muffin tin or line with baking cups.
Mix milk, 1/2 cup melted butter and egg in medium sized bowl.
Add all remaining ingredients except blueberries; mix.
Then fold in the blueberries. TIP* I use small wild Maine blueberries from Wyman's. Use can find these in your freezer section. No need to defrost. Just add to a bowl, coat with 2 tablespoons of sugar before adding to muffin batter.
Spoon batter evenly into prepared muffin pan cups.
Bake 22-26 minutes or until golden brown.
Cool slightly; remove from pan.
Brush muffins with 1/4 cup melted butter, then in sugar. Optional.