Peanut Butter & Banana Breakfast Cookie
A recent trend growing is using bananas instead of egg and flour in a cookie recipe. I had to try it. I received some amazing oat and granola mixes from MixMyOwn (you can read our review here at Product Review Cafe MixMyOwn Review) I just had to make a breakfast cookie with this mix. These cookies are packed with fiber, antioxidants and flavor!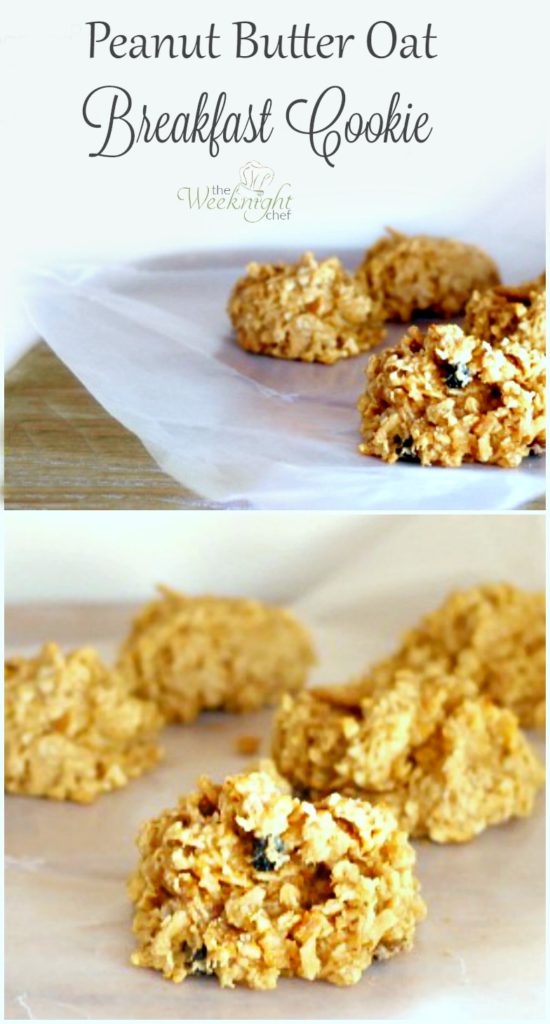 This cookie is kind of a hybrid peanut butter no bake and oatmeal raisin! They are delicious.
What you need:
1 cup of muesli mix or quick oats
1/2 cup peanut butter
1 medium over ripe banana
1 teaspoon of baking powder
1/2 teaspoon of vanilla
What to do:
Preheat the oven to 350º
In a medium bowl, mash the banana, mix in the vanilla.
Warm the peanut butter in the microwave slowly, about 20 seconds at a time until thin.
Add the oats & baking powder into the bowl, mix.
Pour the peanut butter all over, mix well.
Spoon onto a cookie sheet and bake for 8-10 minutes.
There are cacao nibs in the cookies pictured, this was in the mix I used from MixMyOwn. If you wish to add dark chocolate or dried fruit you can!
[yumprint-recipe id='10']